Commercial waste is generated in the course of conducting a business. Many companies struggle with how to deal with the waste effectively because high costs are involved. This is particularly true in a time when environmentalists are calling upon businesses to find ways of reducing the amount of waste that goes into the landfills. Companies are forced to find costly measures or face legal suits. How can businesses reduce the costs? Well, this article offers you the necessary insight.
There are different types of commercial waste including:
Electrical waste.
Food leftovers from the hospitality industry.
Demolition waste.Biodegradable waste.
Construction waste.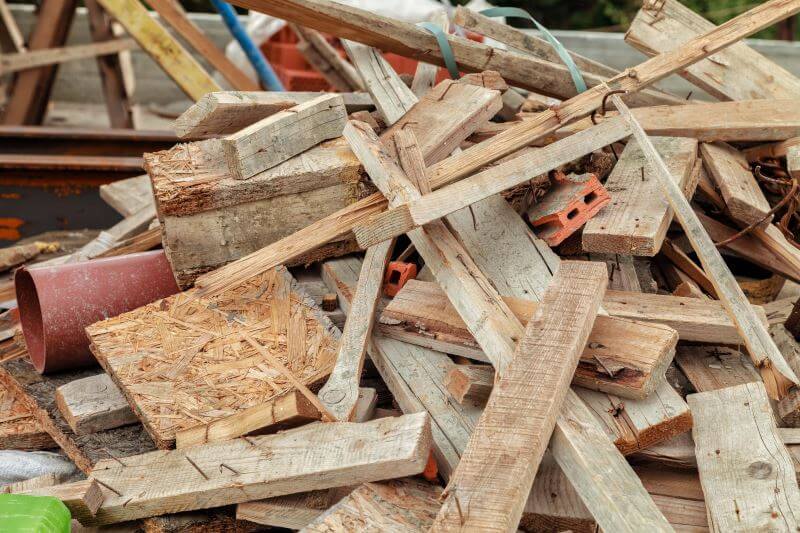 Effective commercial skip services is treated differently from domestic skip service because the legislative framework is distinct. Companies are required to strictly follow the relevant regulations to avoid business disruptions and fines. Further, some waste must be managed in a special way. Commercial premises also tend to generate more waste than in residential settings.
The responsibility to dispose commercial waste lies on an individual business. They must make arrangements on how it will be collected and treated. This can be costly, if the waste is significantly high. Accordingly, businesses must find ways of reducing on costs. It will further gain a number of benefits including:
Helping in the conservation of natural resources.
Minimize on liabilities associated with disposal of wastes.
Meet the demand for green business practices.
While trying to reduce on commercial waste costs, a business should consider doing the following:
1. Conduct an Audit of Waste Generation Processes
It is important to conduct an audit to determine the processes that generate a lot of wastes in a business. You must hence determine whether the processes are absolutely necessary. Some of them can be eliminated or modified so that less waste is generated. This is inclusive of:
Package your products materials differently.
Opt to purchase products in bulks to reduce such waste.
Circulate memos electrically as opposed to use of papers.
Proofread documents thoroughly before printing them.
Don't buy disposable products.
Go for a landscape design that requires less maintenance.
Utilize automatic hand dryers as opposed to paper towels.
It is worth noting that the policy created to reduce waste in a company must be appropriate. Indeed, a one-size-fit-all idea does not work in such programs because every company has different needs, size, and resources. Always go for a policy that helps you to accomplish as much as possible without necessarily costing a lot of money.
2. Donating To Charities
Some of the items that you may have been throwing into the waste bins are likely to be valuable in other areas. For instance, food waste can be minimized by donating it to charities that collect it and distribute it to street families. Besides the fact that you will be reducing on costs of waste collection and treatment, you will also build a good reputation with your local community.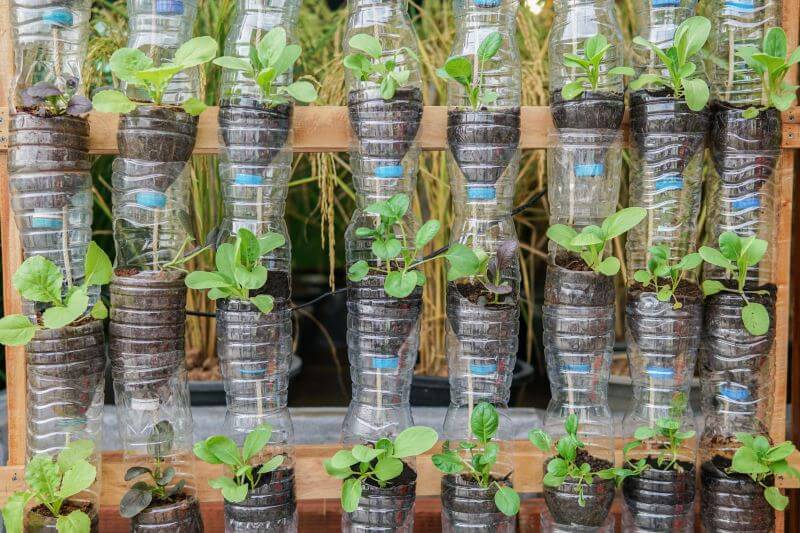 3. Reuse Some Products
You will minimize on the costs of waste collection and treatment if you opt to re-use some products in your business. This necessitates that you buy raw materials wisely with their reuse in mind. For instance, demolition waste can be used in other forms of construction in the premises. Creativity is required in this process.
4. Come Up With a Cost-Efficient Recycling Scheme
You don't have to spend all your resources to come up with a recycling scheme. In any case, there are many non-governmental organizations helping businesses to finance such projects. You can also work with the local community to start and finance the scheme. The materials from the project can be used for other purposes.
5. Sell the Waste
You will find ready buyers in the market for the waste coming from a commercial setting. All you need to do is to keep the waste in perfect condition. The price must be lowered significantly to attract as many buyers as possible. Otherwise, the waste will accumulate in your storage facilities and cause inconveniences in business.
Coming up with monthly or occasional yard sales to promote the products within the community is one of the options to try. Still, you can work with the local businesses and marketers to help you get loyal clients. Online marketing options are also worth trying.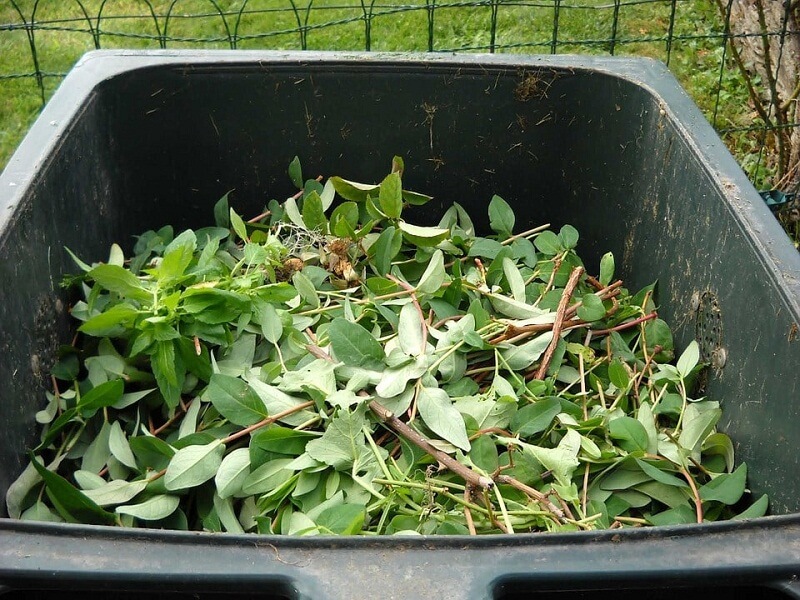 6. Compositing
This option is ideal if your waste consists of organic materials. It can take place within your facility or within your community. The waste is biodegraded and turned into fertilizer. You can use it in your gardens or sell it to the community farmers. You may also opt to consider using the waste for biogas production plants. It will help you to save on costs of energy and waste treatment.
7. Influence Consumer Behaviour through Education
A lot of commercial waste is generated because consumers are unaware of the different ways in which it can be reduced. You can come up with a program to raise awareness of such matters. Issue brochures or create newsletters with such details. Also, you can encourage them to come with their own shopping bags and reward those who show effort in the area.
It is important to participate in educational programs organized by other businesses and organizations. You may learn a few skills on how to treat your waste using minimum costs. The participation also helps you to get information on the resources available for the programs.
8. Encourage Team Work
It is daunting to minimize the cost of commercial waste without teamwork. A policy must be created to ensure that the workers and departments cooperate in this process. Rewarding the effort is crucial because the initiatives will be embraced at all levels. For instance, departments that have generated minimal amount of waste should be given cash rewards. The processes must also be kept fun.
Also, additional team members may be brought on board to ensure that the necessary expertise is applied. A green team can be created to plan, design and implement waste reduction initiatives. The management must support the team by offering the required resources. Representatives from all departments must be included in the green team to offer different perspectives on the topic.
More so, it is vital to set the short and long term goals. This is only achieved after gathering and analyzing the relevant data. Once the programs are initiated, it is vital that the team members monitor the progress and make the necessary adjustments.
Even further, consistency is a crucial part of waste reduction program. The new workers must realize that the policy is taken seriously, and that they must be team players. Otherwise, the resources used to come up with the program will go into waste in the ultimate.
9. Outsource Some Services
Most of the commercial waste is generated as your business tries to come up with new products. You may want to outsource the services to a company that has proper recycling, compositing, and reusing programs in place. In, for instance, you are designing furniture for your office, ask a different company to handle the task as opposed to doing it on your premises.
Notably, companies have reduced on costs of construction by going for prefabricated buildings. They are designed away from a site and shipped to the location upon completion. The costs of creating the structures are lower when compared to the traditional building options. They are also completed quickly.
10. Hire Affordable Skips and Recycling Experts
When it is challenging to reduce on the amount of waste generated from your commercial setting, the best option is to find an affordable skip hire Essex and recycling company. A good company should:
Conduct Business Legally
Recycling of waste is a sensitive subject in many areas. The authorities only provide the license after a close evaluation of the practices and expertise of the service providers. It is important that you view the documents to avoid the costly legal suits.
Be Innovative
A good skips and recycling company conducts regular research to determine the right ways of recycling commercial waste in a cost-efficient manner. Innovation will hence become a part of the company's policy. This implies that the company will charge you reasonably for the service.
Be Friendly
You can negotiate for a good price, if you work with friendly companies. One of the ways of making such a determination is to find out if the customer care service representatives are willing to communicate effectively. Your queries must be answered promptly and to satisfactory levels
Be Experienced
A well-established company is likely to have enough equipment and workers to treat waste efficiently. Younger companies tend to have basic skills and poor connections in the industry.
The Bottom Line
All in all, you can reduce on the costs of commercial waste through various options including donation, recycling, selling the materials, compositing, and conducting educational programs among others. To choose the appropriate option for your business, consulting the experts in the field is pertinent. You will get this assistance from DTM Skips. The family-run company offers a range of waste management services in Essex and its environs. All the services are offered at an affordable rate.