Keeping your environment clean is very important. It helps you to stay healthy and safe. At some point, you will end up with waste that can be hard to dispose on your own. This is common whenever you are cleaning after a long haul or during spring cleaning. You can also accumulate waste when you are moving or changing offices.
You will agree that eliminating huge amounts of waste can be a daunting task. It is even more cumbersome if you live in a big and busy city. Big cities have set regulations to adhere to in regards to waste management. In the event of such, you need to hire skip services to ensure efficient waste disposal. Hiring a skips company helps you to;
Save on time and money
Waste disposal can be time and energy consuming. It is also costly when you dispose of waste on your own. However, hiring a skip company makes your waste disposal tasks simpler and cost-effective. Such companies have the materials and personnel who are trained in the field.
Therefore, you only need to leave the work to the experts. Remember, such companies have a disposal depot and containers that can accommodate huge amounts of waste. Your work is to fill the waste into the skip offered to you by the skip company.
Enhanced safety
Having waste in your home can subject you to health risks. What's more, you can end up hurting yourself with broken pieces of glass and related items when you fill the waste into a bin. Hiring a skip company makes the whole waste disposal simpler, safer and professional. The professionals have the tools to handle such items in a safe and hygienic way.
Keep the environment clean
Your environment should be clean for your own health and that of the people around you. This can be your kids, family members, and even neighbours. Skip service providers dispose of waste using a highly hygienic process. This further translates to environmental protection.
Our services always follow set regulations in regards to waste disposal. This means disposing of garbage in a responsible, professional and safe way. As a result, the environment stays cleaner, safer and greener for all.
Enhances safety in building sites
When building a residential or commercial property, it is easy to accumulate waste as you clear the site. To ensure the construction progresses in a safe way, it is wise to use skip services for waste management. They have perfect materials and tools to clear the site of;
Leftover glasses.
Cement.
Metal that could easily hurt you.
If left lying around, the waste will also make the site unsightly. This is why you need to skip services for enhanced levels of safety. Therefore, avoid minor and fatal injuries by keeping the construction site free of waste.
Skips are available in different sizes
Whether you live in a small or big house, there are skips designed for different purposes. There is a wide array of sizes to ensure you dispose of waste efficiently and cost-effectively. There are also skips for small projects and those designed for major projects. You only need to define your needs and choose a skip size that perfectly meets your needs. Some of the available sizes include
Mini Skips
Mini skips are the smallest types that you can hire. They are tailor-made for domestic use and for smaller projects. They can be used in residential or commercial settings that do not accumulate a lot of waste. They do not consume a lot of space hence, ideal for your home.
Midi Skips
Midi skips are medium-sized options. They are relatively bigger than mini skips and can be used in residential and commercial settings. If you are working on a larger project, you can use midi skips as your second option. They occupy 4 to 5 yards. What makes midi skips an excellent option for your commercial and residential setting is that you can easily fit them in front of the yard or at the driveway.
Builders Skip
Builders skip is large in size and is widely used in a construction site. The skip is available in 6 and 8-yard capacities. For this reason, they can hold large amounts of waste compared to mini and midi options. If your work involves home improvement, this is also the type of skip to settle for. This is because it has the ability to accommodate multiple tasks without generating extra expenses.
Maxi Skip
Maxi skip is also large and it maintains the bin shape hence, ideal for commercial use and larger residential settings. It occupies up to 18 yards in capacity. It is efficient and cost-effective because it takes up a lot of waste.
Roll on and off skip
The other popular type of skip to consider is the Roll on Roll off skip. It is available for hire, and has a capacity of 40 yards. The skip is ideal for industrial settings because of the amount of space it takes up.
More space for work
When you hire skip services, you also create more space for work. Whether it is in your home or a job site, you need enough space for your movement. A space that is cluttered is not good for anyone. Therefore, with a skip, you can maintain the best working space to promote clean and efficient operations.
The convenience of waste disposal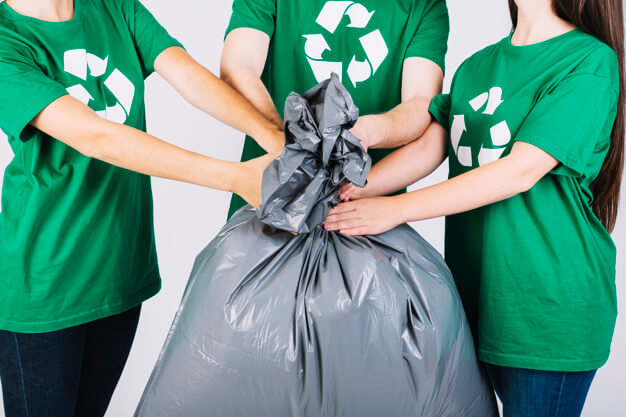 Skip companies help you to dispose of waste conveniently. This is one of the biggest advantages that come with hiring skip services. A skip can be delivered to your home or job site as soon as you order for it. Similarly, skip companies schedule for pick up on regular basis. This means that you will always live in a safe and healthy environment. Your home or commercial property will be free from possible risks that occur as a result of waste accumulation.
————————————————————————————————————————————————————————-
Also Check
Choosing the Right Skip Hire Size
————————————————————————————————————————————————————————-
How to choose the best skip hire service
When choosing skip services, you need to keep in mind a number of factors including;
1. The cost
Skips are highly affordable but prices vary from one company to the other. Some of the factors that contribute to differences in price include:
• Competition and permits.
• Your location.
• Your waste disposal needs as it determines the size of skip you will need.
• Collection frequency.
Larger skips are relatively expensive compared to smaller bins. Therefore, it is imperative that you compare prices before settling for a specific company. Estimate the amount of waste you are likely to generate so that you do not remain with unwanted waste after disposal.
If you live in an area where you can easily access skip services, you can easily settle for a more competitive quote. Compare the prices offered by 3 or 4 skip companies and get the most ideal for you. Always negotiate for a good and better deal to make the most of skip hire services.
In the event where a skip permit is needed, you will need to get a go-ahead from your local council. Prices of skips in such locations may be relatively expensive but given the task of waste management, a skip is still an ideal option for you.
2. Company reputation
Before you settle for a skip hire company, it also pays to consider its reputation. A well-reputed company will provide good and reliable skips for your waste management services. In this light, carry out extensive research of the company you wish to hire and enjoy hassle-free services.
3. Recycling and waste disposal policy
A good company adheres to the recycling and waste disposal policy. It doesn't dump waste in a landfill. With a good recycling policy, you can be sure of waste disposal services that are environmentally friendly. This will further keep your environment safe and healthy for all.
4. Flexibility and excellent customer service

It is equally important to work with a company that guarantees excellent customer service and flexibility. A flexible company can dispose of waste at any given time when called upon. Such a service is reliable especially when you need to move or when you need to improve your home.
A flexible company also saves you time and cash. This is because whenever you generate large or extra amounts of waste, you can always discuss the best way forward. This can mean having a larger bin for your waste or simply having an extra bin for waste disposal. It is wise to note that there is a law that prohibits skip companies from transporting overfilled bins. You do not want to end up with excess waste on your premise.
All you need to do is to determine your needs, discuss with your service provider and have a bin that will serve you efficiently. Most importantly, determine the type of waste you wish to dispose of. Remember a flexible company can dispose of all types of waste including;
• Bulk waste such as packaging, food, and pallets.
• Office clearance.
• Household Wastes.
• Plasterboard recycling.
• Construction waste among other types of waste.
However, for efficient waste disposal, you will need to determine your needs so that you can have a bin that is tailor-made for your waste. DTM Skips is a professional waste disposal company that has your back. We are well reputed and offer waste management services that are second to none. We simply help you to keep your environment clean.