What Can You Put In A Skip?
Hiring a skip is an excellent and convenient way of getting rid of waste in your home. During home and garden clean or clear outs, you will realize that you have different types of waste to dispose of. Before you embark on waste disposal, it is imperative that you understand what type of waste you can put in a skip. This is based on the fact that there are a number of regulations on what can go in a skip, and what cannot. This may vary based on the skip company you hire.
Types of acceptable rubbish for your skip disposal
With different skip hire companies in the market today, there are many that allow almost every type of rubbish/garbage in the skip. This includes garden and household waste.
When clearing out the lawn or garden area as part of your routine cleaning, or after a makeover project, you can dispose of;
Compost.
Sand.
Pieces of broken bricks.
Soil and sand in a skip.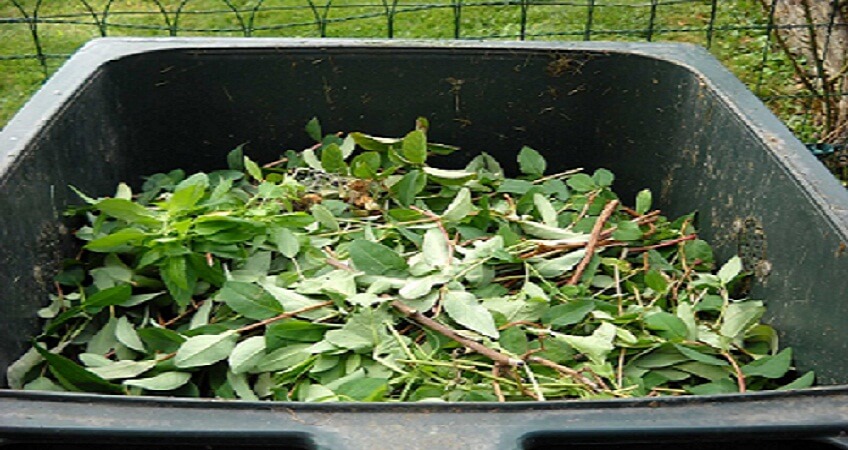 Time and again, you may wonder can I put garden waste in a skip after a garden clear out? It is essential to note that you can also dispose of grass clippings, dry and wet fallen leaves, as well as branches, vegetation trimming among other related waste in the skip. This is because skip companies understand that home remodelling tasks and projects often generate a lot of waste. Therefore, they provide guidelines on how you can safely dispose of:
The garden area trimmings.
Metal
Wood waste.
Waste from electrical fixtures and fittings.
Building waste and plastics into a hired skip.
Broken items including plastic bags, furniture, and sacks can also be disposed of in a skip. However, you need to understand exactly what can you put in a skip, and how to ensure safe disposal of the waste.
Knowing how to dispose of waste in a skip also helps to ensure that your waste is accepted by a skip company. This is based on the fact that in some cases, disposing of the wrong items in a skip can lead to criminal charges. With this guide, you will learn more on what can you put in a skip, but you need to go an extra mile to consult a skip company before you hire its services. This will help you to make wise and informed choices when choosing a skip hire company.
What can I put in a skip?
Some of the most popular wastes or items you can put in your skip include:
Bricks, rubble, and wood.
Pieces of broken furniture.
Furnishings and non-electrical fittings.
Plastics since they can be recycled easily.
Cardboard and plastic packaging items.
Solidified paints.
Uncontaminated soil.
Leaves, branches, and metal.
What can't you put in a skip?
Some of the items you cannot put in a skip include:
Electrical equipment
Electrical equipment including freezers, televisions, and fridges among others. These types of wastes should be disposed of in a recycling facility and a Waste Electricals Company should offer guidance on how to dispose of them.
Gas cylinders
Gas cylinders whether full or empty since they are potentially dangerous to you and to the environment. In this case, you need to contact your supplier since they are always willing to collect used cylinders. Alternatively, there are gas cylinder recycling companies you can contact in your area.
Asbestos
Asbestos is a big no in a skip. It is harmful and hazardous. The government implemented strict laws that make it illegal for anyone to dispose of asbestos materials. Therefore, you need to call an asbestos specialist who can advise on the best way possible to dispose of the waste without posing health threats to you, your neighbours and friends.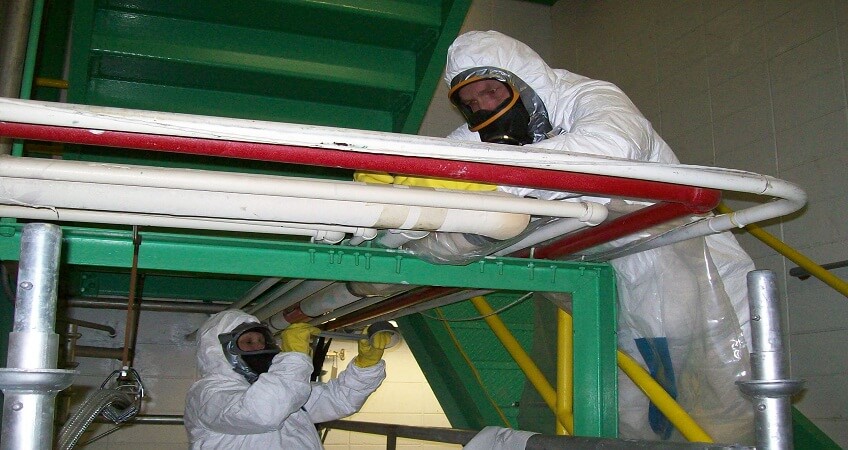 Batteries
Batteries should never go into a skip. They contain harmful chemicals and metals that can be extremely dangerous. They need to be separated however small they are. In this regard, take the batteries to a nearby petrol station, a local supermarket that has special boxes for battery disposal or your local garage.
Solvents, fuel, liquids, and paint
Solvents, fuel, paint, and liquids cannot be disposed of in a skip. They contain harmful compounds and there are specific companies that are licensed to dispose of such wastes. For instance, fluorescent lighting tubes contain mercury, a highly hazardous compound. Therefore, they need licensed disposal to prevent possible risks.
Medical waste
Similarly, medical waste cannot be disposed of in ordinary skips. They can cause serious infections and contamination. As you try to find out more on what can I put in a skip, you also need to be aware of the risks associated with the types of waste you are handling. Therefore, anything from biological waste, medicine or hospital waste should be handled with care and in line with the department of health.
Tyres
When disposing of old tyres, you need to get guidelines from the environmental agency. Visit their website and learn of the designated places where you can dispose of old or damaged tyres.
Plasterboard in skips
Still wondering if you can you put plasterboard in a skip. The government prohibits the disposal of plasterboard in skips. Therefore, avoid putting any plasterboard or related waste in a hired skip. Consider taking it to a licensed and specialised recycling plant near you. Remember, it is stated clearly that plasterboard cannot be mixed with other types of wastes. However, there are skip companies that have been licensed to dispose of plasterboards and they have special tools for handling the waste.
Mattress
Mattresses should be disposed of differently to general waste. If you happen to rent a skip to dispose of a mattress, this should be done in a proper way. A mattress contains elements that can contribute to a landfill problem. This is why you should always consult a skip company first to check if you put a mattress in a skip. Can you put mattresses in a skip expert believe that mattresses can be environmentally damaging and there are other ways that you can use to dispose of an old mattress including;
Donation.
Pay a company to collect and recycle the mattress.
Call a local tip and the local council since they offer disposal services for bulk items.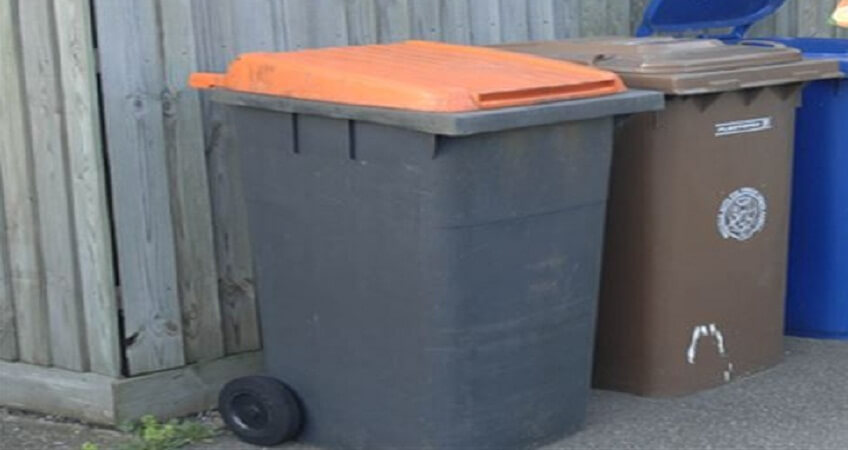 Glass
Can I put glass in a skip is one of the questions that have generated unending debates over time. Glass is a harmful and hazardous item that you cannot put in a skip. It is even worse and dangerous if the glass is broken. Therefore, you need to take sensible precaution measures and wrap the broken glass before you dispose of.
To dispose of glass, you need to call glass recycling companies since it can be used for double glazing projects. The company can use special disposal containers to get rid of the glass. Broken glass can be ground or crushed and reused in a variety of safe and healthy ways.
Rules and regulations on what can go in a skip
While skips are excellent ways to dispose of waste, you need to understand the rules and regulations of a skip hire company. Skip companies are charged, if they have landfills in their skips. This means they have an incentive to recycle as much as they can. For this reason, they implement rules and regulations that you need to follow.
Ask your provider what can you put in a skip and what can't you put in it. The guidelines differ from one company to the other. Proper consultations with a skip company will also help you to rule out your fears whenever you are not sure about your waste disposal.
Burning of dry trash
Often, you may be tempted to burn dry waste especially after garden clearing or garden tidying. In the event of such, do not burn the trash in the skip. It will not only damage the skip, its paintwork but it may also land you serious penalties for contravening your local fire safety guidelines. Therefore, learn of the most appropriate ways to dispose of waste in a skip and keep your environment clean at all times.
Now that you know what can go in a skip and what can't you put in a skip, you also need to choose the best skip for your waste disposal. Skips are available in different sizes and are made of different materials. Define your needs and have an idea of the amount of waste you may have, say on weekly basis. This will help you to settle for a skip that will accommodate all your waste.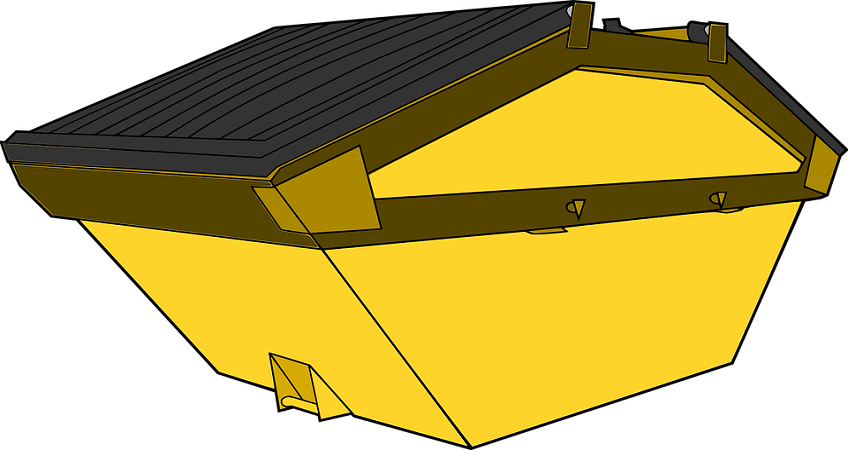 Similarly, you need to choose a reliable skip hire company. Even though most companies dispose of construction and household waste, you need to get a company that will not disappoint. Compare the prices and the quality of services offered by different skip companies. Remember, each also has its own regulations in what can go in a skip and what cannot. You need a company that matches your needs for proper and safe waste disposal.
Before you decide on whether a skip hire company is ideal, you also need to compare the cheap skip hire prices and get a service provider with the most affordable rates. This will allow you to enjoy skip hire services without any inconveniences. DTM Skips is a flexible, reliable and professional skip hire services provider in Essex with a solid reputation in the field.